Ways to prepare for Christmas in November and get the children involved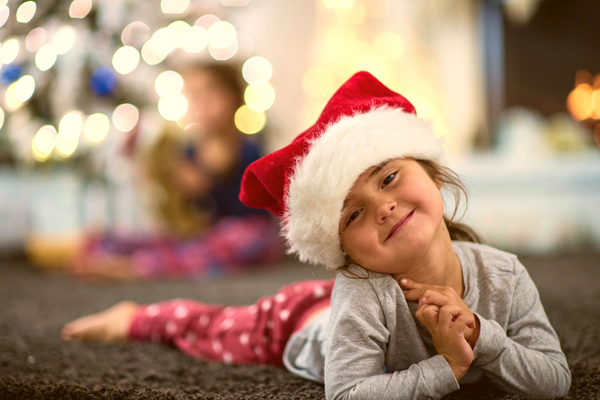 Pull Out the Christmas Decorations

Whether you plan on decorating your house this month, or you prefer to hold off until just a week or two before Christmas, it's a good idea to find those Christmas decorations (and dust them off) so they're ready to go when the urge to start decorating hits you.

One of the best parts of Christmas is getting to pop up a Christmas tree and some decorations around your home. Regardless of whether you like a small basic tree with a few baubles or you like to go all out and light up the whole house with an epic grand display…

Getting the children to do part, most or all of the decorating will feed their excitement about the big day and maybe even give you a chance to put your feet up for at least a moment or two.
Make Homemade Gifts

If you are not already a DIY fan, now is a great time to start getting creative and get involved in it.

There are so many crafty ideas available online that will both involve your children in fun activities for Christmas and keep them out of your hair for a while; from creating lolly pop stick Christmas trees to painting a toilet roll cardboard white and creating a snowman from it.

If you have some gifts that you plan on making yourself, it's a good idea to get started on them earlier than you planned to (because we all know that things take longer than you think they do)!

Getting crafty is also such an easy thing to do with children, trying something new in the aid of Christmas and spending some quality time with them in the process, is a great chance to bond and for them to have your undivided attention for an hour or two!
Get Your Bake On

Whether you fix up a batch of homemade mince pies and a yummy Christmas pudding, or even a simple selection of cupcakes that you can just pop Christmas-themed cupcake toppers onto; there are so many ways that children can be involved in baking in the run-up to Christmas.

Rolling out pastry for gingerbread men and egg-washing the tops of mince pies, will not only involve the children but also make them feel as if they have really helped you out and they will be so proud of what they have helped you create.

Just be prepared for a bit of mess afterward, or use it as practice for the real thing; why should it not stop there?!
Give Them Easy Chores To Do

You will be inundated with things to do at Christmas, from wrapping the gifts for your family to ensuring that the turkey is stuffed and basted to perfection. Asking your children to help out doing simple things such as dusting the surfaces around your home, cleaning up after themselves, and putting their own washing away will make your life so much easier.

Encouraging the children to help you with the pre-prep chores, will help them feel like their contributing and helping you out and at the same time, encourage them to be independent and help boost their confidence once you all marvel at their achievements.
Gift-Giving

While the glitz and glamour of the season is fun and exciting, generosity and kindness are truly at the heart of the holidays. One of the sweetest ways to involve kids in holiday preparations is to invite them into your gift-giving. Ask your children to help you choose or make gifts for loved ones.

They can give good input about gifts for their teachers or friends or involve them if you're planning on donating a toy to a local charity or appeal. As your children create and prepare to bless others, they will be learning the true spirit of the holidays.

What better gift is there than that?