Supporting women everywhere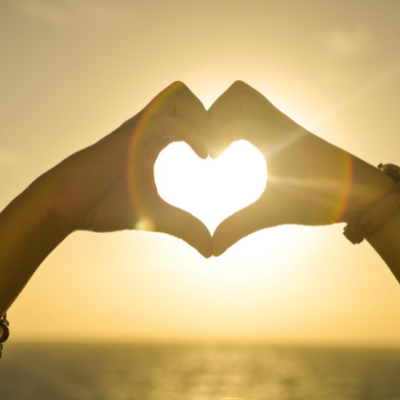 International Women's Day

On the back of International Women's' day this week and the reality for the women in Ukraine and having to face the horrors of war, it feels fitting to reflect and pause for thought for all the women that are facing some battles or internal struggles at the moment.

International Women's Day is a celebration of women's achievements and what marks a call to action for accelerating women's equality – there is no doubt a need to recognise and respect all women everywhere.

Let's try and create a world free of bias, stereotypes and discrimination. A world that's diverse, equitable, and inclusive. A world where difference is valued and celebrated.

Together we can forge women's equality. Collectively, we can all #BreakTheBias.
Women in Ukraine

For women that are blessed and choose to be mothers, it's true that all our focus and attention is on the welfare and needs of our children. We put them first, would do anything for them, only wish them safe and well, and for them to be happy and healthy. But being a parent is not easy, it can be challenging.

But what if you can't control what's going on around you and the safety and lives of your children are at risk, hiding from them the dangers that surround you and having to protect them from harm?

Think about the level of strength, determination and courage needed for an act and a life like that.

Freedom and safety is what everyone should be in receipt of, it's our right, whatever our circumstances. It's hard to imagine what the women and men of Ukraine are going through at the moment, and we should at least pray for them, but also honor them in some way by reminding ourselves, that whatever we're going through right now, it will be alright in the end.
Mental Health

So in aid of International Women's day, and a reminder to all women, let's be grateful for what we have in the moment. Let's stop, pause, and look at what we have achieved, how far we have come.

Let's hug our children that little bit tighter tonight and remember that hope and peace will prevail.

We have to believe that there is hope, light eradicates the dark and that we need to ride with the waves and know that time is a healer, we will forget and that we are all in this together.
Be Kind

As mothers we know how important our health is and how looking after ourselves is key to feeling happy and healthy, but can you say you actually do it?

Our own mental health has a huge impact on our daily lives, our children and those around us, which makes us feel that bit worse when we're not performing at our best and setting a good example and this can lead to guilt and even more feelings of despair.

But what about if a positive first step is to be kind. Just a little bit, everyday.

Checking in on your feelings and gut instincts is sometimes all you need to put you back onto the right path and staying true to yourself.

Stop all that internal negative chatter and treat yourself how you would treat others. Be nice, focus on the good things, not what you should have done or said.

Don't judge, be too hard or critical on yourself and others, just, be kind.