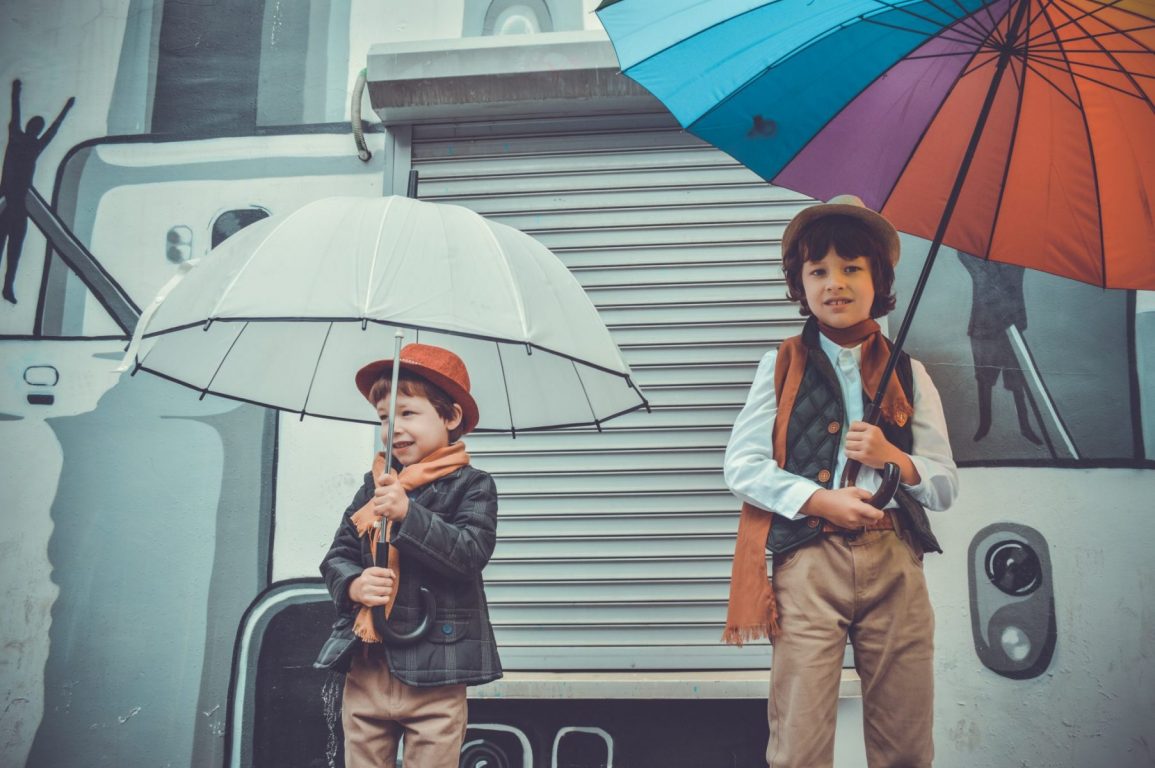 5 ways to play in the rain outside!
A gloomy, rainy day doesn't have to mean a day of being stuck indoors. Whilst It is more than tempting to hide away from the wet weather under a blanket and watching a family film, there are lots of fun outdoor activities you can do.
So, pull on your wellies, grab your waterproof coats and an umbrella and embrace this lovely British weather with us!
Woodland Walks
Woodland walks are open come rain or shine! There can be lots of natural shelters in woodland areas, look for dry patches underneath trees whilst you explore the woods and see what different insects you can spot.
You could try and build your own den with items you find on the ground, at this time of year there are lots of fallen branches and twigs. Once you've made your shelter, why not sit inside and listen to the rain and admire your handy-work/teamwork.
Make Rain Art
Why not make some creative pieces of art by either drawing on some paper with washable pens or dab some different coloured powder paint onto a piece of paper? Take the drawing outside and see what happens when the rain makes contact with it. Don't forget not to leave it outside for too long and to let it dry inside afterwards.
Take Photos
Budding photographers will love taking a waterproof camera outside to capture moments in the rain. Everything looks so lovely with drops of rain on it when photographed. Let their creativity shine through!
Go Mini-Beast Hunting
The rain brings all kinds of creepy crawlies to the surface! Why not go on a mini beast hunt and see what you can find? Don't forget to help some of the creatures who might have lost their way, carefully rescue any you find on the pavements and put them back onto the earth/grass.
Jumping in Puddles
Can you guess how many splashes it will take before the puddle is gone? Who can make the biggest splash?
Just remember to dry off and wrap up warm once you're back inside after a fun time out in the rain!