International Women's Day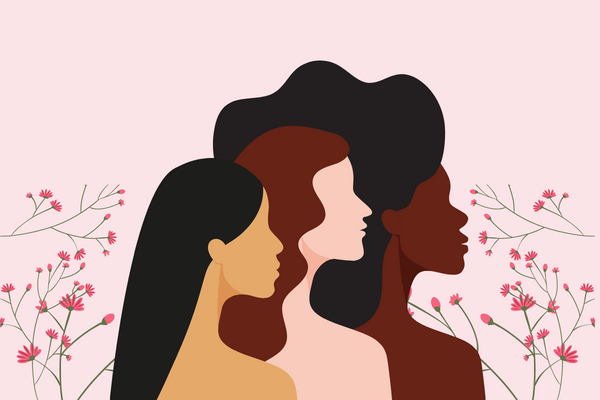 Explore a theme

#EmbraceEquity was the theme of this year's IWD.

The aim of the #EmbraceEquity campaign theme is to get the world talking about why equal opportunities aren't enough. People start from different places, so true inclusion and belonging require equitable action.

Equity isn't just a nice-to-have, it's a must-have. A focus on gender equity needs to be part of every society's DNA and it's critical to understand the difference between equity and equality.

It's something we need to think about, know, value and embrace. It's what we believe in, unconditionally. Equity means creating an inclusive world.

When we embrace equity, we embrace diversity, and we embrace inclusion. We embrace equity to forge harmony and unity, and to help drive success for all.

Equality is the goal, and equity is the means to get there.
The day has a long history

International Women's Day is a global event focusing on women's rights and gender quality, but it originated as part of the labour and voting rights movements.

In 1910, Clara Zetkin, a German communist/socialist and women's rights activist, proposed the idea of an international day at a conference.

The 100 women present, who represented 17 countries, all agreed. The first International Women's Day was celebrated in 1911 in Austria, Denmark, Switzerland, and Germany.

It wasn't until 1977 that the United Nations adopted March 8th as a global holiday.

Understanding IWD's origin helps us better hold to the spirit of the day: radical change.
The day connects people from around the world

As the name says, International Women's Day is about women from all around the world.

IWD is a day to celebrate activists on a global level, raising awareness of their work and the challenges they face.

It's also a great opportunity to network and connect with people committed to gender equality.

Thanks to social media, connection on an international level is much easier than in the past.

Connections made because of IWD can lead to long-term collaboration, friendships, and financial support.
It's an opportunity to reflect on your own life

Our world has a long history of discrimination against women (which has intersectional implications), so anyone can have biases whether they know it or not.

International Women's Day provides an opportunity to reflect on your own beliefs and craft a personal action plan. For example issues on gender, sexuality, race, and so on.

You could commit to being more aware of your actions and educate yourself through books, classes, or other resources to deepen your understanding and what kind of impact you could make.
International Women's Day is a call to action

IWD matters because at its core, it's a rallying cry.

Some may use it to promote a rose-colored view of the world, but it's an essential reminder that progress doesn't happen by accident.

All the accomplishments and successes the world celebrates didn't come easily, but they prove what's possible.

As a call to action, International Women's Day tells us to look at where we've been, see how far we've come, and keep fighting for more.