Ideas for a great Father's Day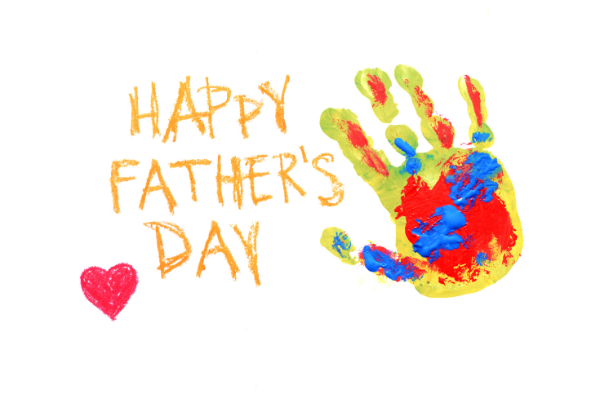 Father's Day

It's not every day dad's get a pack on the back and remembered for all the good things they do each day, and with it being fathers day this Sunday 19th June, we thought it'd be good to share some ideas on how to make his day extra special.

Father's Day is that one special day every year to celebrate the fathers or men in your life. It can look different for everyone, whether you're celebrating your father, spouse, step-father, brother, or a role model – why not use this day as an excuse to celebrate the men in your life!

While you could buy Dad a Father's Day gift or send a Father's Day card, we know what he really wants: to spend time with the children and family! So we hope you enjoy our top tips on how to get the most out of the day and one he can remember!
Enjoy a trip to the park

Why not take the whole family to the park to enjoy some quality time together – you can have a picnic, fly a kite, ride a bike, or play hide-and-seek. There are lots of ways to create a memorable day together.

You don't need an agenda, just taking a trip to the local park is a great way to get some fresh air and allow the kids to burn off some energy, whilst spending some quality time together.

The kids will enjoy being with the whole family, and spending some time with their dad!
Enjoy a family game night

This one's not just a win for Dad, but for everyone in the family.

It's the perfect way to get the family off their phones and invested in real conversations—plus, laughter and good times are to abound.

Dust off an old board game, find his favourite pack of cards and encourage everyone to sit down and join in.

Sitting down together as a family helps everyone re-connect and switch off. It can even helps little ones build their confidence as they discover they can beat their parents at a memory game!
Play back garden games

You don't need to go anywhere to have fun outside; you can just step outside your back door!

It's a great time of year to be outside in the garden with everything green and flowers in bloom and perhaps also a perfect excuse to  ask him to cut the lawn in advance of the games commencing!

Outdoor games are also a great way to help keep kids entertained –and give guests something to do at a barbecue or garden party, or get the whole family involved in a shared activity.

Play some outdoor games such as football, badminton, swingball, or croquet all of which will tap into his competitive side, plus it's a great way to get active before having a relaxing evening, perhaps with a BBQ or movie night!
Tackle a task together

This might not be top of his priority list today, but why not encourage him to rope in the kids to do a put-off activity (like washing the car), do a spot of gardening or finish off some DIY around the house!

The kids will enjoy the undivided attention for an hour or two, and feel proud of being able to help with something they can get praised for afterwards.

Perhaps if he has a creative side, you could plan a project the family can do together, like building a Lego set or painting a picture, I'm sure anything to get his creative juices flowing will be a hit!
Surprise him with brunch

Start Father's Day off the right way by treating him to his favourite breakfast or meal, no matter how indulgent – this should be one of those days to cook or prepare all of his favourite foods.

Kids will love to help in the kitchen and get excited at the idea of presenting dad with something they have helped prepare themselves.

A big breakfast is a perfect excuse to have a lazy morning and gorge on a big hearty meal, and a great way to start the day – this is fuel that can be burned off with an outdoor activity later on in the day!