How to boost kids' confidence and get them outdoors during the school holidays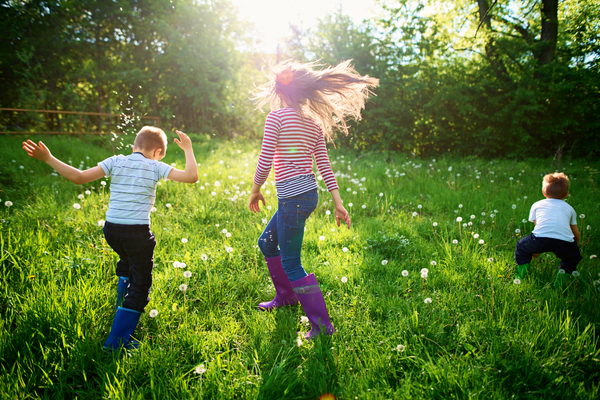 Foraging apples and blackberries

The apple harvest typically takes place between September and November, with October being the optimal harvest month for most varieties. So, if apple pie/tart/crumble wasn't already on your mind, it should be – after all, what better excuse is there for making a dessert made of apples?!

Baking is great fun for children as they can play with the apples and cut-offs of the dough to make shapes and woodland creatures that you can pop in the oven to bake alongside your pie.

Don't have an apple tree? Don't worry, keep an eye out for people leaving a basket of apples outside their house, as those people that do are always happy to give them away!

Blackberries are the latest of the berry family to ripen, with a peak harvest time of September/October. If you haven't noticed already, there is still an abundance of blackberry's still in the hedgerows, you just need to know where to find the best ones!

You could either add berries to your apple pie, or if you've got a glut of fruit, why not make some jam to enjoy on hot buttered toast?
Let's get cooking – Organic September Month

Whilst we advocate rubbing hands in the earth and rolling around in leaves, we would advise against putting nature's paraphernalia in mouths, no matter how much that mud looks like chocolate pie!

That being said, autumn is still the tastiest month of all. With harvest season falling at the end of September and stretching as late as November for some crops, this is the time of year to be making the most of nature's bounty, bringing it back to our kitchens and cooking up all kinds of deliciousness. This is the perfect time to teach our children about where food comes from and get them involved in some hands-on nature to kitchen fun. It is also a good way to educate young ones about the importance of eating seasonal and local produce.

September also marks 'Organic September' which is a month-long campaign which aims to raise awareness of Organic products, and the brands, producers and farmers who bring them to us in the UK.

The Soil Association has advised that switching just one item in your shop to organic, will help contribute to changing our food system!
Nature – A sensory playground

Is it just us or are leaves especially fun when they are a bit crispy?

Who can resist stepping down on a dried-out leaf to hear that satisfying crunch? Aside from satisfying our crunching needs, the autumn landscape is a brilliant space for getting your child's five senses engaged.

Sensory play is vital for establishing new neurological pathways that allow young ones to think more complexly and enhances their abilities to make memories. Getting them to pick up and feel different objects like twigs and bark, and even scooping up mud, is brilliant for developing their fine motor skills too. Asking children to explain and describe what they are feeling with their hands is another way to improve their vocabulary repertoire – so go on, get crunching!
Conker hunting

It might be a little early for picking and collecting conkers, but if you look carefully, you'll see them getting ready to appear! As the slow process of the colour of the leaves on the trees start to turn from green to yellow, red and brown, you'll start to see conkers everywhere!

From the beauty of finding a just-ready, half open, smooth, brown, conker on the floor, to collecting as many as you can and stuffing your pockets full with them just for the fun of it, this is a such a major part of all things wonderful about Autumn we just had to put it in here!

I don't know about you, but they always seem to find a way inside – even if it's just to keep the spiders away!
Squash and pumpkins

Ok, so we have a bit of waiting to do, but nothing spells Autumn quite like a field full of pumpkins!

Find a pumpkin patch near you where you can PYOP (Pick Your Own Pumpkin) as farms open up their fields to the public for the opportunity to come and hand select a prize pumpkin.

Whether your pumpkin is transformed into a spooky decoration to thrill trick or treaters at Halloween, or it ends up as (another) pie, either way, pumpkin picking makes for a great day out with children.